Choose Your Pleasure At Your Leisure
A W o n d e r f u l W o r l d A w a i t s . . . .
Cruise Specialist
Your participation in actually living your dream vacation is simple. Just sit back, relax, and allow yourself to embrace your fantasy destination. This time, for the FIRST time, they can become a reality with Mai's Travel Service. No matter where you want to go from the white sand beaches of Waikiki to historical landmarks the Great Walls of China. We can ensure you receive the best value for your vacation dollar, without compromising on the quality of your much-deserved holiday.

Copyright (c) 2009
Mai's Travel Service, Inc. (503) 968-1161
All rights reserved.
sales@maistravel.com
Make your Honeymoon a time you'll always cherish by putting your trust in Mai's Travel Service. No matter what you desire - whether it's finding the meaning of Aloha in Hawaii, watching the sun dip into Caribbean waves or taking a barefoot stroll on a moonlit beach in Cancun, we can make your honeymoon dreams come true!
Unparalleled experiences, Unparalleled Values Cruise vacations are a rare value. When you consider the incredible opportunities for adventure, luxury features, service, fine cuisine and exotic destinations, you'll realize that cruising allows you to enjoy a holiday lifestyle once reserved for the privileged. The all-inclusive nature of cruising is largely responsible for such great savings. From the unlimited delicacies surrounding you at each turn to the spectacular entertainment to the prompt service of cruise representatives who greet you at the airport, transfer your luggage to a waiting shuttle and whisk you off to your floating resort, you'll find the complimentary features are never-ending.
Fun Begins Here! We are your best source for vacation getaways. Are you planning a family vacation or holiday? Or fantasizing about a great escape? In either case, you've come to the right place. Mai's Travel Service has long established relationships with a wide variety of American and International wholesalers. The benefit to you is that we can offer a wider variety of products and worldwide destinations to choose from with competitive pricing.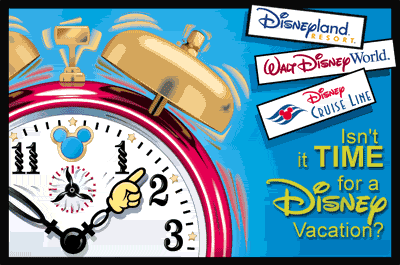 For the Disney enthusiast . . . . Today's Theme Parks offer entertainment for the entire family. TheDisneyland® and California Adventures® Resort in California, Walt Disney World® in Florida, or aboard a Disney Cruise Line cruise ship! Find out how Mai's Travel Service can bring magic of Disney to your next theme park vacation.

Discovery Cove® Orlando, Puerto Vallarta Mexico, Vegas Vacation Las Vegas, Alaska Adventure Tour Alaska, Victoria, B.C. Canada, The Seven Islands Hawaii, Palm Springs California Aspen Colorado,Whistler Canada . . . . . . . . These destinations have been selected due to their overall popularity. So before you select a vacation to any of them, check out our pages and plan ahead. Advance planning to do less expensive activities as part of your vacation can provide a recommended break from the wonderful yet hectic pace of any vacation.
The world of vacation travel is virtually limitless. Mai's Travel Service deals with all facets of business and personal travel. More sections will be added to this page as our web site develops. In the mean time, please send in your TRAVEL REQUEST or call our office at 503-968-1161. Our qualified travel agents would be happy to help you plan your next trip.